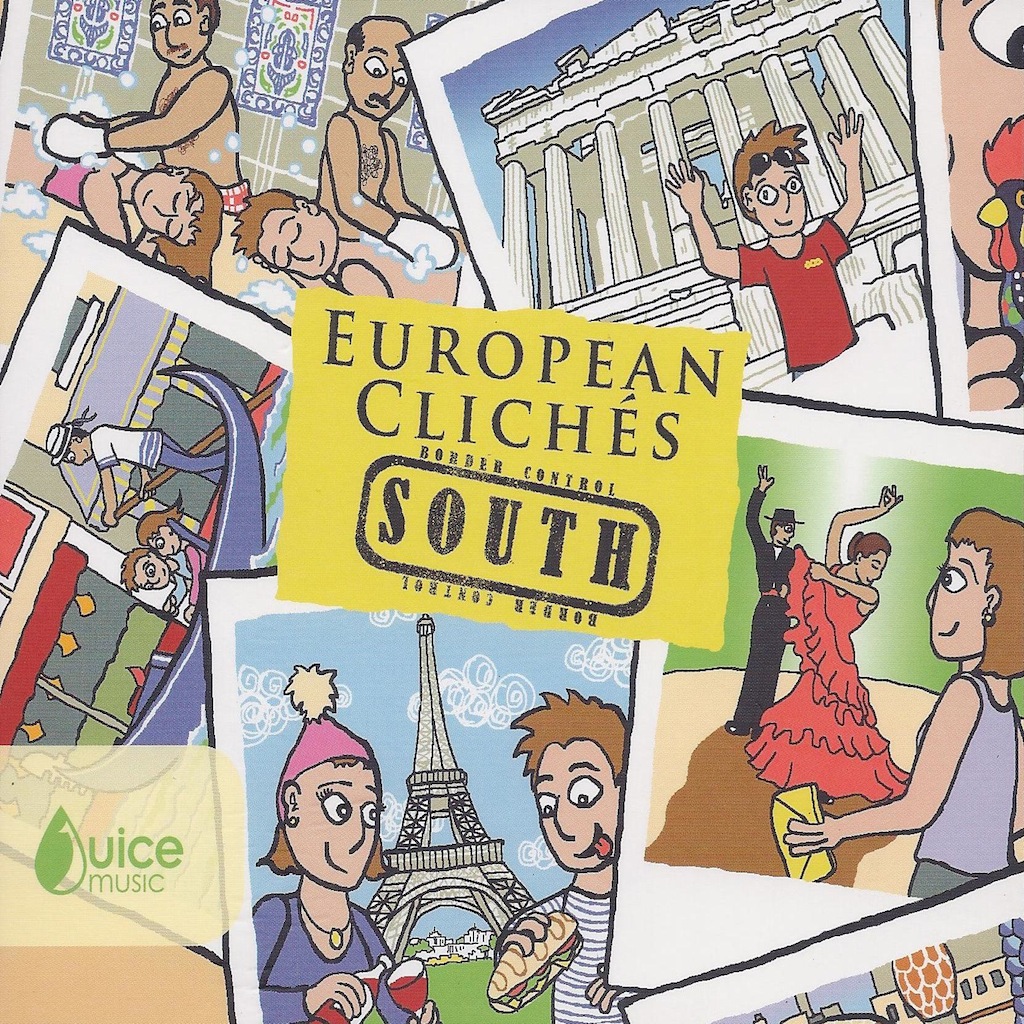 European Cliches: South
EMI Production Music, Juice Music JM55. Travel / Lifestyle. Musical cliches and traditional tunes from Southern Europe.
Compilation release. Setting the scene through cool elexctronic soundscapes. Gypsy folk songs and four on the floor eurasian pop. Let the music transport you from Paris to small cities and towns dotted across Iberia, Italy, and the Balkan States. Where festive folk dances blend harmoniously with Eastern European Architecture and Pyrenean mountain roads. Hear the sound of the wild. Bohemian violins playing heartfelt folk songs that conjure up exciting images of local history.